SMARTA SSN Marketing Masterclass event, 29th February 2012, Hamble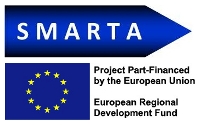 This event is now oversubscribed so we are no longer able to take bookings.

Marine South East, through its SMARTA project will be hosting the next SMARTA Sustainability Network meeting at the Royal Air Force Yacht Club on Wednesday 29th February 2012 from 4.30-6.30pm. The event will feature Ed Gould giving a marketing 'masterclass' on how to make 18 million people aware of your product in 3 months!
Ed's presentation draws on his experience in running the award-winning marketing campaign for the GORE-TEX® Arctic Rib Challenge and shows businesses how they can use similar tools and tactics to market their product or service, whatever their budget.

Ed will cover the essentials of Social Media Marketing and Search Engine Optimisation (SEO) during his presentation of the RIB trip to the Arctic.

In addition, Nigel Stuart, Managing Director of Discovery Yachts, will talk about the benefits and his experiences of using the Designing Demand programme to redefine and redesign the marketing and brand communications of the company.

The SMARTA SSN event is free to attend and will take place at the Royal Air Force Yacht Club, Riverside House, Rope Walk
Hamble SO31 4HD on Wednesday 29th February 2012 from 4.30-6.60pm. The event will conclude with a networking buffet.

Book online using the link or email admin@marinesoutheast.co.uk

http://www.marinesoutheast.co.uk/marenet



Send this story to a colleague
Posted 2012-01-17 10:24:11
« Back to news

Subscribe to our monthly newsletter &nbsp&nbsp