Clean Shipping, CLINSH, project update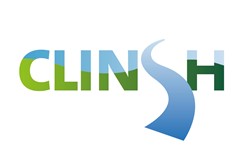 The Dutch-led Clean Inland Shipping (CLINSH) project is making good progress, to help address growing concerns about the contribution of waterborne transport to urban air quality and noise.
MSE is leading the work package focusing on the role of shore power, using ultra-low-emissions generator modules to avoid running ships' engines whilst alongside in urban ports.

A meeting in February with Dutch partners and Kent-based Aquafuel Research has confirmed the potential of using glycerol-powered generator technology in this role.

Building on MSE's earlier GLEAMS project, this application will achieve zero sulphur and sub-Euro-6 NOx emissions from a renewable fuel, and is expected to be commercially attractive in locations lacking suitable access to the grid.

A prototype module, to be trialed in the Dutch port of Arnhem, is currently being specified with deployment scheduled for the end of 2018.

Further updates will be circulated via this newsletter.
Send this story to a colleague
Posted 2017-03-31 15:40:46
« Back to news

Subscribe to our monthly newsletter &nbsp&nbsp