Solent LEP Development Cost Fund Webinar, 25th April 2017, online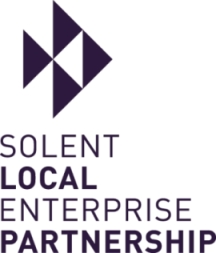 Businesses are invited to join the online webinar to learn about the Solent LEP's Development Cost Fund.
In March 2017, the Solent LEP launched a £500,000 Development Cost Fund to help organisations in the Solent bring forward bids to the National Productivity Investment Fund (NPIF).

The Fund aims to support organisations to undertake the initial development work on capital infrastructure projects that have the potential to contribute to transforming economic growth in the Solent. Priority will be given to project proposals that improve productivity; housing, transport, digital communications and research and development.

To provide more information on this fund and how to apply, the Solent LEP will be hosting a webinar on 25th April 2017. The webinar will take place from 11.00 - 11.30am.

To join the webinar please email events@solentlep.org.uk and you will be provided with a link to access the webinar.
Send this story to a colleague
Posted 2017-04-10 15:23:18
« Back to news

Subscribe to our monthly newsletter &nbsp&nbsp