Baltic Military Expo - join the UK Group, 25th-27th June 2018, Gdansk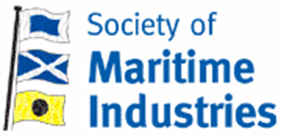 This three day event comprises an exhibition, conference, senior staff delegations and visiting warships and will focus on maritime safety and security, the latest defence systems, sea and land rescue and is the show case for the Polish Navy and other national armed forces and services of Poland's Ministry of Interior.
BALT MILITARY EXPO is an excellent opportunity to present your products or services in technology, armaments and equipment for defence and security at sea and on the coast.

Companies are invited to take up the UK group pavilion package by exhibiting in the enhanced "shell-scheme" stand under the unique UK pavilion livery.

For more information please visit:
http://www.maritimeindustries.org/write/Uploads/Events%202017/Event%20Flyers%202017/Balt_Military_Epo_2018_-_Flyer.pdf

Deadine to return booking form is Thursday 26 April 2018
Further details are available from the Events Manager, Clementina Upton (events@maritimeindustries.org), at the Society of Maritime Industries.

Send this story to a colleague
Posted 2017-12-08 14:04:51
« Back to news

Subscribe to our monthly newsletter &nbsp&nbsp