Maritime Views Needed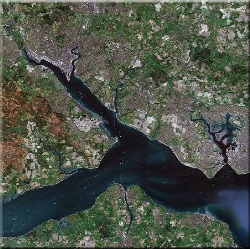 Thank you to all those who completed the Maritime Survey during April 2020; with new interventions being announced and extended by the Government, the survey has been extended and updated.
Solent LEP and Maritime UK are keen to hear from maritime businesses about how commerce is being affected.

Whether you completed the previous survey, or not, they would really appreciate you taking a few minutes to share your views in the updated survey. This is businesses' opportunity to directly influence the government's response now, and plans for recovery.

Please find the survey at the following link:

https://www.surveymonkey.co.uk/r/VVKF7JN

Please email enquiries@solentlep.org.uk if you would like to expand on any points not covered in the survey.


Send this story to a colleague
Posted 2020-05-26 11:01:38
« Back to news

Subscribe to our monthly newsletter &nbsp&nbsp