Working meeting with representatives of the EU Parliament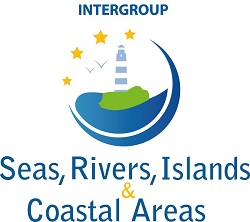 The Parliamentarian "Seas, Rivers, Islands and Coastal Areas" intergroup ("searica") works in a transverse/ cross cutting manner on EU policies and initiatives related to maritime topics such as the Blue Growth Strategy , the Framework for Maritime Spatial Planning, the Integrated Maritime Policy, as well as the different Sea Basin Strategies and, more recently, the Green Deal.
The group reflects the EU awareness of the importance of seas and oceans for a sustainable economic growth of the European Union.

The Atlantic Blue Ports project addresses some of the key topics of the searica intergroup: protection of the marine environment and marine biodiversity, reduction of marine pollution, development of sea water monitoring, etc, considering all facets of the issues including regulations.

The Blue Port consortium, together with the Conference of Maritime Peripheral Regions is preparing a final exchange session with the searica members on the main recommendations for future actions.
The session will be online and is open for participation of any interested organisation; full details below.


Send this story to a colleague
Subscribe to our newsletter

Posted 2020-12-03 13:51:51
« Back to news