4th Project Workshop and Progress Meeting, Madrid, February 2020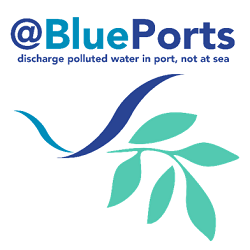 The project held its 4th Project Workshop and Progress Meeting with the Spanish Task Force (almost 30 participants) in mid-February in Madrid, at the premises of 'Puertos del Estado'.
The workshop was a very fruitful exchange with discussions illustrating the various issues being tackled by the project, including:

* The implementation of the Ballast Water Management Convention

* The interest and necessity of new port based solutions to meet the Convention

* The economic challenge of the Convention that requires ship owner to invest in new systems

* The challenge facing scientists who need to monitor sea water and detect invasive species, especially in port areas with restricted access due to the ISPS regulation

The project partners also discussed the different project activities including communication, Task Force studies (involving 210 organisations), pilot activities and project management (reporting, implementation planing, etc).
The project had been aiming to hold an event and have a stand at the European Maritime Day in Cork in May 2020 but with the outbreak of the Coronavirus Pandemic this has been postponed.


Send this story to a colleague
Subscribe to our newsletter

Posted 2020-06-25 12:03:10
« Back to news