DIT South East; Maximise your Investment at Exhibitions, 4th December 2018, Southampton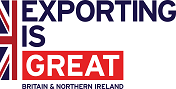 DIT South East are hosting this event to 'Maximise your Investment at Exhibitions' which should lead to greater engagement, greater relationships and greater business success. The one-day workshop is taking place on 4th December from 0900 - 1700 in Southampton
Exhibitions are one of the most powerful tools readily available to drive your business to greater exposure and a wealth of potentially lucrative opportunities. Join DIT South East at this highly informative event as they empower you with the vital knowledge and practical tools you need to bridge the gap from commonly recognised exhibition obstacles to even greater success. Attend to gain competitive advantage and learn how to navigate future exhibitions with finesse.

Learn how to reduce the risk of attending exhibitions overseas and maximise your return on investment. 75% of exhibitors believe that they are not exhibiting effectively (AEO Research), this masterclass focuses on how to increase sales and leads, network with other companies and avoid pitfalls such as language, transport and stands.

Other topics that will be covered include:

* The role and benefits of attending overseas exhibitions
* How to determine whether exhibitions/trade missions are right for your company
* Network with other companies
* Create and test a stand pitch

Cost: £50 (exc. VAT)

For more information and registration details please visit:

https://events.newable.co.uk/events/59/maximise-your-investment-at-exhibitions-southampton-041218

Eligibility:

Places are limited to two delegates per company and must have been trading for a minimum of 12 months. You must be looking to increase your overseas market access. Delegates should be exporters or those new to exporting and is not suitable for agencies or intermediaries for example: translation agencies, web developers/agencies, international business development agencies etc.

This event is part funded by the European Regional Development Fund.

Send this story to a colleague
Posted 2018-11-27 12:09:02
« Back to news

Subscribe to our monthly newsletter &nbsp&nbsp