Tender for expert consultant role looking at Key Enabling Technologies on Blue Growth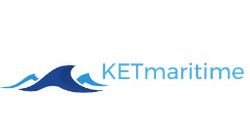 Marine South East is seeking to appoint an expert consultant to carry out some specialist analysis under the European KETmaritime project http://www.ketmaritime.eu/ that is focusing on the role of Key Enabling Technologies (KETs) on blue growth.
This consultant will need a diverse skill-set covering:

1. A range of KETs including micro & nano electronics, industrial biotechnology, nanotechnology, advanced materials, photonics and advanced manufacturing;

2. Broad experience across the blue economy, to understand the potential value to marine and maritime businesses of exploiting KETs;

3. An understanding of innovation management.

Individual consultants or small firms that believe they have the necessary expertise are invited to express interest to Marine South East, by email to admin@mseuk.org no later than 8th December 2018.

More details of the work and tendering process will then be made available. It is anticipated that the work would be completed no later than end of March 2019.


Send this story to a colleague
Posted 2018-11-28 18:03:39
« Back to news

Subscribe to our monthly newsletter &nbsp&nbsp